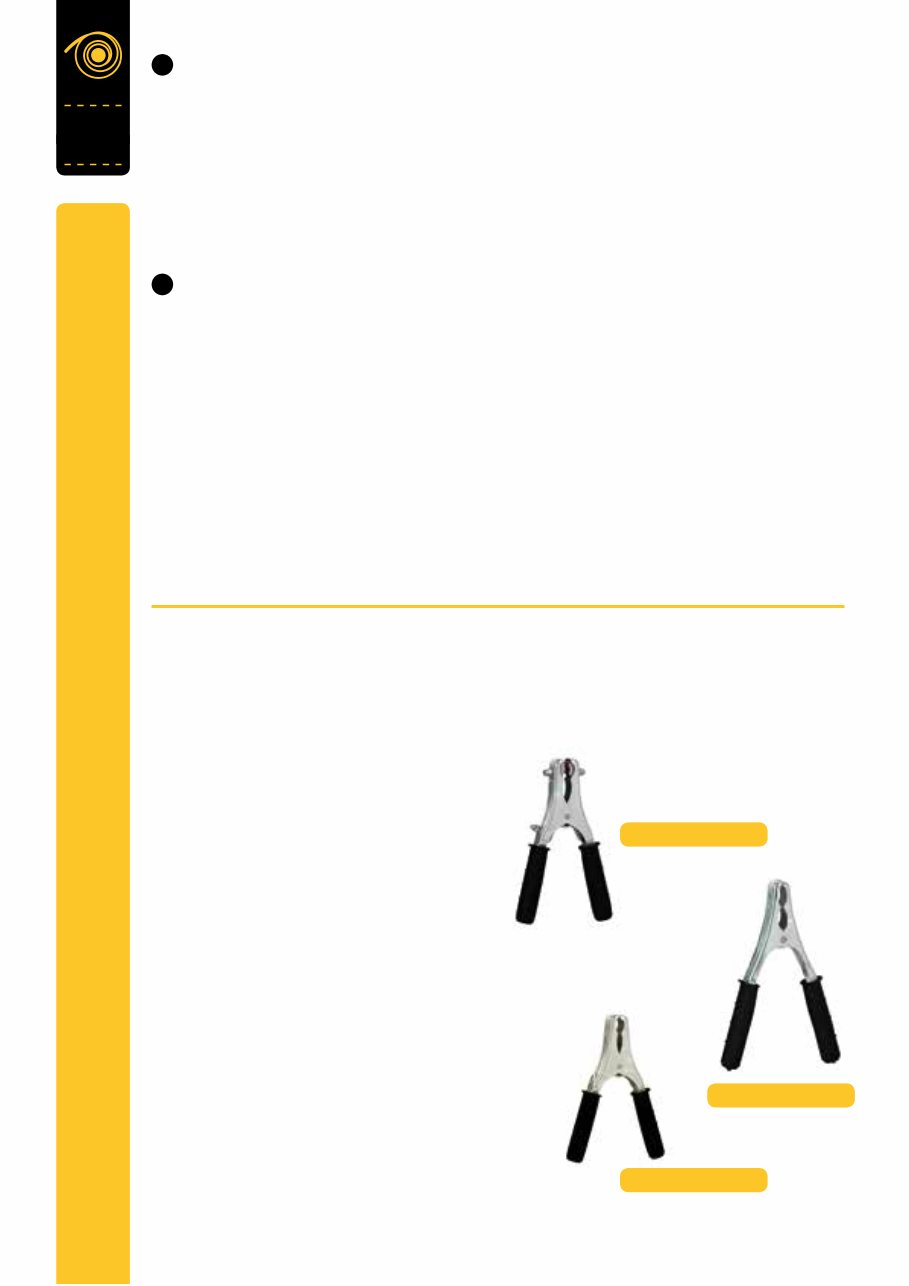 ENROULEURS
APPL.
SPECIALE
ENROULEURS DE CÂBLE POUR LA MISE A LA TERRE
GROUNDING CABLE REELS
·
These cable reels are delivered with yellow-green
H05 V-F unipolar cable.
·
See the features of the different models at the
pages indicated in the table.
ENG
·
Suitable to eliminate the electrostatic loads
(ex.: hydrocarbon transfer truck, fuels, combustibile
material.)
·
The selection of the required model should be
made by customer according to the foreseen use.
User has the responsability to check that the
selected
model is suitable for his working place.
ENROULEURS DE CÂBLE POUR MISE A' LA TERRE
·
Ces enrouleurs sont livrés avec câble unipolaire
H05V-F de couleur jaune/vert.
·
Voir les caractéristiques des diff
é
rents modèles aux
pages indiquées dans le tableau.
·
Convenables pour
é
liminer des charges
électrostatiques (ex.: camions pour transvasement
hydrocarbure, carburants, mat
é
riaux
inflammables).
·
Le choix parmi les diff
é
rents modèles doit être
effectué par le client en pr
é
vision de l'usage.
L'utilisateur a la responsabilité de contr
ô
ler que le
modèle soit convenable à son milieu de travail.
FRA
OPTIONNEL
THESE CABLE REELS CAN BE EVENTUALLY
DELIVERED WITH CLIP. AVAILABLE CLIPS ON
REQUEST:
CES ENROULEURS PEUVENT ÊTRE
EVENTUELLEMENT LIVRÉS AVEC PINCE.
PINCES APPLICABLES SUR DEMANDE:
ART. 724
Extra charge for clip installation.
Suppl
é
ment pour application pince.
ART. 926 N
Black clip, 400 A, length mm 255.
Pince noire, 400 A, longueur mm 255.
ART. 925 N
Black clip, 220 A, length mm 255.
Pince noire, 220 A, longueur mm 255.
ART. 314 N
Black clip, 150 A, length mm 176.
Pince noire, 150 A, longueur mm 176.
ART. 926
ART. 925
ART. 314