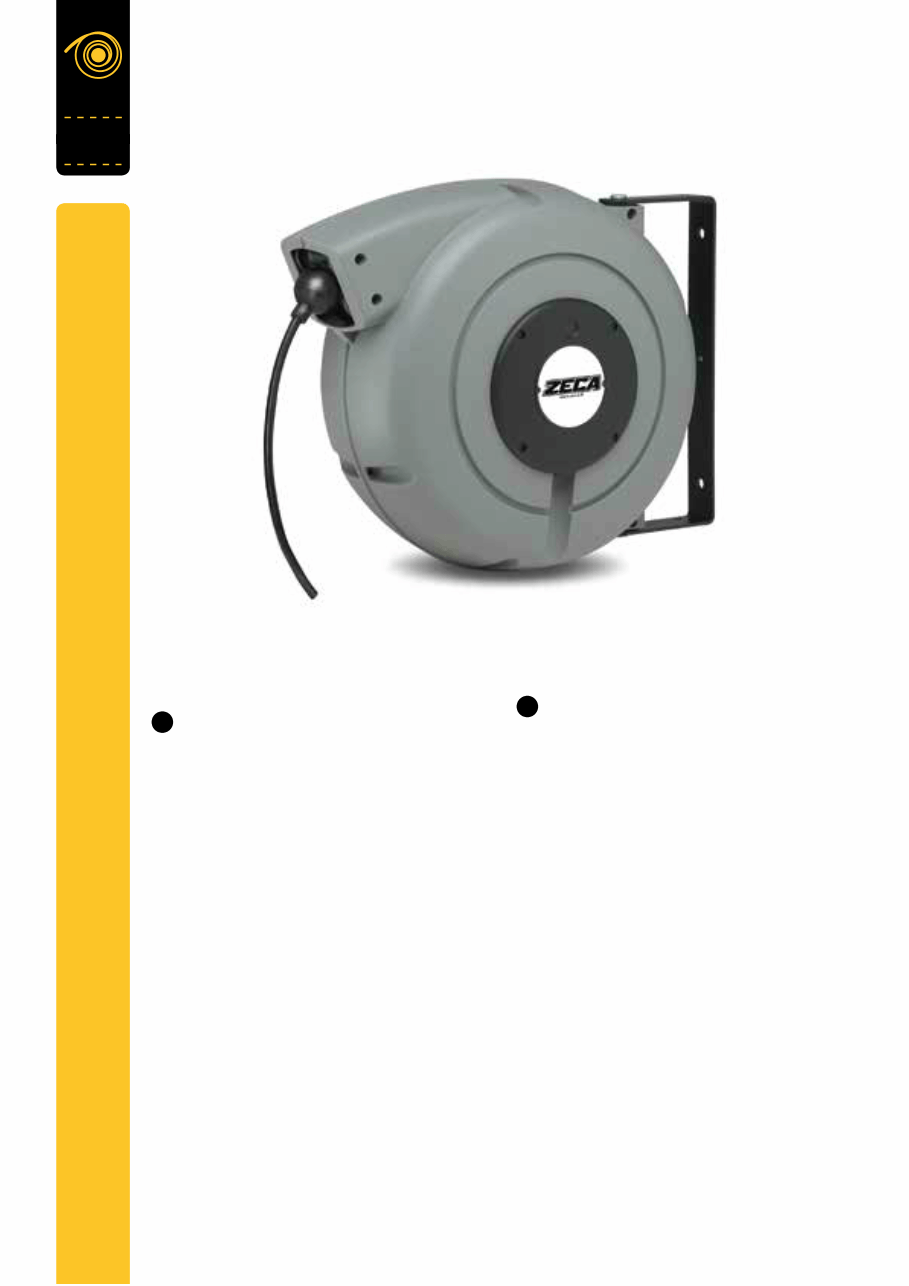 ENROULEURS DE CÂBLE
Série
7000
REEL FEATURES
· Shock resistant plastic external case
· Cable roller guide
· Ratchet stop device every 50 cm.
All cable reels are supplied with predisposition
for cable-stop device off.
It can be easily inserted
· Double earth contact
· Collector insulating power 2,5 KV.
· Slipring with brass rings and brushes
· Protection degree IP42
· Working temperature -5°C/+50°C
· Delivered without cable at feeding side
· Available both with PVC cable and rubber cable.
ENG
CARACTERISTIQUES DE L'ENROULEUR
· Boîtier en plastique antichoc
· Dispositif guide-câble à rouleaux
· Cliquet d'ârret applicable tous les 50 cm.
Tous
les enrouleurs de
câble
sont livrés avec la
prédisposition du dispositif de
blocage-câble
non inséré.
Facile à insérer.
· Double contact de terre
· Tension d'isolation du collecteur 2,5 KV
· Collecteur à bagues en laiton et brosses
· Degré de protection IP42
· Température d'utilisation -5°C/+50°C
· Livrés sans câble c
ô
té alimentation
· Disponibles avec câble PVC et en caoutchouc
FRA
ENROULEURS